Category Archives:
awards
Margaret Atwood's novel The Testaments, the long-awaited followup to 1985's The Handmaid's Tale, has won the 2019 Booker Prize. The prize is split with British writer Bernardine Evaristo for her lively feminist work, an eclectic book the author calls "fusion fiction" called Girl, Woman, Other. Atwood and Evaristo will share the £50,000 prize.

Both are are gracious in sharing the prize:
"It would have been quite embarrassing for a person of my age and stage to have won the whole thing and thereby hinder a person in an earlier stage of their career from going through that door," said Atwood.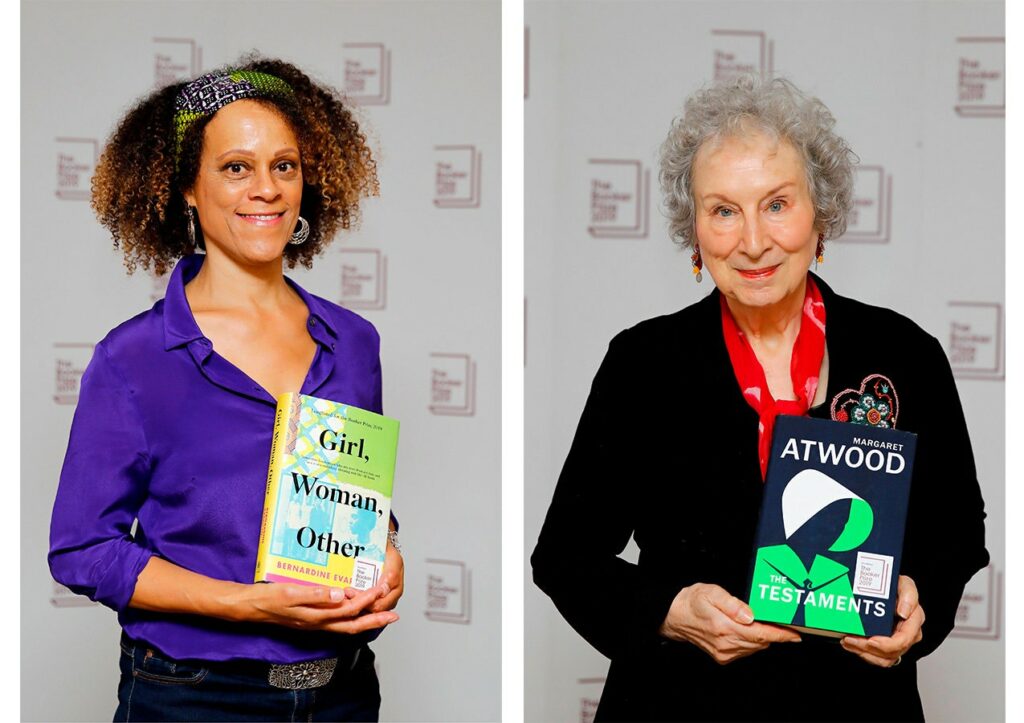 Evaristo said, "I'm just so delighted to have won the prize. Yes, I am sharing it with an amazing writer. But I am not thinking about sharing it; I am thinking about the fact that I am here and that's an incredible thing considering what the prize has meant to me and my literary life, and the fact that it felt so unattainable for decades."
After a tie in 1992, Booker changed its rules to prevent another tie from occurring, but after deliberations went on for five hours, judges "essentially staged a sit-in in the judging room." According to Chairman Peter Florence, "Our consensus was that it was our decision to flout the rules," he said. "I think laws are inviolable and rules are adaptable to the circumstance."
This is Atwood's second Booker; she won in 2000 for The Blind Assassin. Evaristo is the first black woman to win the Booker. "I hope that honor doesn't last too long," she said in her acceptance speech.
Info from this post came from The Washington Post, The Guardian, and The New York Times.
A note about The Booker Prize:
The Booker is the most prestigious British literary award and comes with a handsome prize of £50,000. The prize was originally known as the Booker–McConnell Prize, when the Booker–McConnell company began sponsoring the prize in 1969. Later it became known as simply the Booker Prize. It was previously awarded to a full-length novel written in English by an author from the Commonwealth of Nations or Ireland, but now can be awarded to any English language novel published in the UK. As of June 1, 2019, the Booker Prize is now sponsored by the Crankstart Foundation, of California not the Man Group as it was for the past 18 years (when it was referred to as the Man Booker Prize), and is known again as simply the Booker Prize.