The Margaret Atwood Society is thrilled to announce what we hope is the first of many conferences completely dedicated to the works of Margaret Atwood, this multidisciplinary conference, to be titled "'Artpolitical' – Margaret Atwood's Aesthetics," will be hosted by University of Göttingen, Germany and will be held October 8, 9, and 10, 2020. The conference will be conducted entirely in English. The conference is created and chaired by longstanding Atwood Society member Dr. Dunja Mohr, Erfurt University and her colleague and fellow Atwood Society member Dr. Kirsten Sandrock, Göttingen University. Frankfurt (FRA) is the nearest international airport.






Full CFP and additional information can be found here.
On November 10, 2020, Margaret Atwood will release a collection of poetry, her first poetry collection since 2007's The Door.

On its page, publisher HarperCollins says Atwood "addresses themes such as love, loss, the passage of time, the nature of nature and – zombies. Her new poetry is introspective and personal in tone, but wide-ranging in topic. In poem after poem, she casts her unique imagination and unyielding, observant eye over the landscape of a life carefully and intuitively lived."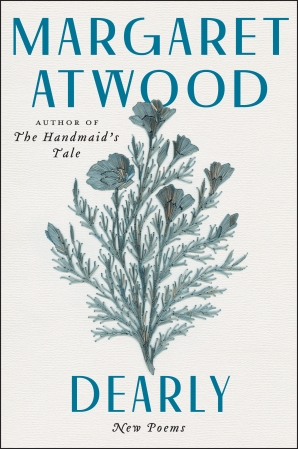 Atwood will narrate the audiobook herself, according to The Guardian.